Welcome to Thailand's Ministry of Finance
Last Updated: Thursday, 19 January 2017 4:36:01 PM
---

Mr. Payong Srivanich, President of Krung Thai Bank Company Limited (KTB), announced the corporate direction and business strategy for 2017, at Meeting Room 1401, 4th Floor, Krung Thai Bank, Head Office, Nana Nua, January 19 2017.
---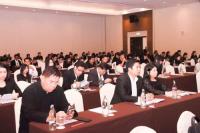 Mr. Somchai Sujjapongse, Permanent Secretary of Ministry of Finance, presided over the opening ceremony of the Forum on Integrity and Transparency for Public Enterprises, at Vayupak 5-6, the Centara Government Complex Hotel, Bangkok, January 18 2017.
---

Mr. Kulit Sombatsiri, Director General of the Customs Department, together with his team, jointly had a meeting with Mr. Pornsil Patcharintanakul, Chairman of Thai AEO Importer Association, focusing on the Customs Alliances (CA), at Panjathani Tower, Yannava District, Bangkok, January 18 2017.
---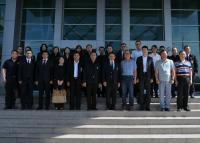 Mr. Paisan Chienjitr, Adviser on Custom Control System Development, the Customs Department, led the officials of WCO Asia Pacific Regional Officer for Capacity Building (ROCB), Japan International Cooperation Agency (JICA), and the Customs Department, to site visit at Laem Chabang Port, January 18 2017.
---

Mr. Krisada Chinavicharana, Director General of the Fiscal Policy Office (FPO), and acting Spokesman of Ministry of Finance, announced the result of the cabinet meeting on January 17 2017, at Press Release Room, Ministry of Finance, January 18 2017.
---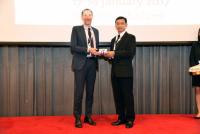 Mr. Chaiyuth Khamkhun, Deputy Director General of the Customs Department, and the representatives of European Anti-Fraud Office (OLAF), jointly presided over the opening ceremony pf the Joint Customs Operation renegade on counterfeit goods in the ASEM Framework – Briefing Meeting, at Phimansiam Hall, Plaza Athenee Le Royal Meridien Hotel, Bangkok, January 18 2017.
---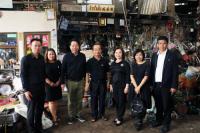 Mr. Mongkol Leelatham, President of Small and Medium Enterprise Development Bank of Thailand, together with the top executives and working group, jointly visited the flooding victims at southern region, at Nakhon Sri Thammarat Province, January 18 2017.
---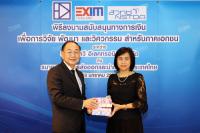 Mrs. Wantana Mongkolsri, Senior Executive Vice President of Export-Import Bank of Thailand (EXIM Thailand), jointly with Mr. Katiya Greigarn, Managing Director of KV Electronics Co., Ltd. and Vice Chairman of the Federation of Thai Industries, recently signed a financial facility agreement worth 7 million baht under the cooperation between EXIM Thailand and National Science and Technology Development Agency (NSTDA), Ministry of Science and Technology on Financial Support for Research and Development and Engineering Projects for Private Sector Program at EXIM Thailand's Head Office on January 18, 2017. Under the agreement, EXIM Thailand will support KV Electronics' project to drive its electrical transformer and coil automatic and intelligent robot arms manufacturing system evolution. KV Electronics is one of the five pilot companies of the Ministry of Industry's robotics automation super-cluster plan that aims to boost SMEs capability on manufacturing revolution aligned with the policy to upgrade manufacturing technologies from Industry 3.0 to Industry 4.0.
---